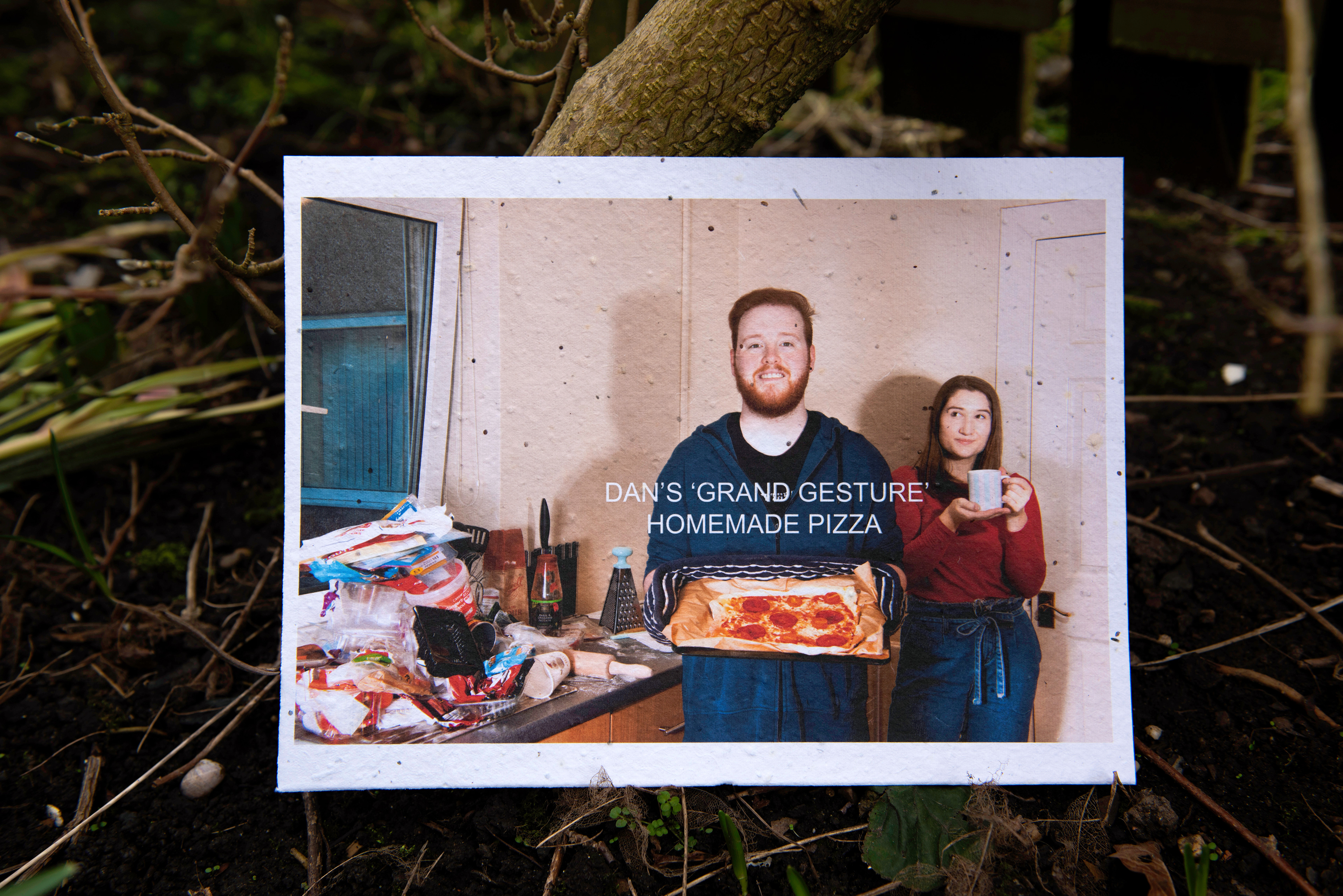 In the UK, we have the luxury of getting our food from supermarkets; the one stop shop for convenience. Food is a deep-rooted part of all cultures and supermarkets use this to sell a lifestyle that comes with their food. But what is the cost of this? As consumers, we vote for the world we live in everyday; overwhelming amounts of single use plastic packaging in supermarkets can make consumers feel responsible for plastic pollution. Advertisers comfortably shove plastic packaged food down our throats, choking our eco-system. The work interrupts traditional advertising techniques to question this lifestyle manufactured from plastic. The work explores the relationship between waste and convenience, whilst questioning feelings of responsibility and power. Printed onto plantable paper these images of waste have the ability to transcend new life. 
This project was designed to be sent out in packs to school children and community groups. 
The physicality of the work is seemingly short-lived; although gone from its original state, the act of children planting the seeds from these images which become wild flowers teaches them the importance of sustainability and the act of giving back. 
The work lives on.
​​​​​​​
The plantable paper contains wild flower seeds that are best planted in the spring for summer flowering but can be grown indoors if placed in direct sunlight. 
Please plant the work at the end of the exhibition using the instructions below:
1.    Soak paper in water briefly 
2.    Bury the paper under a thin layer of compost or soil in either a garden or the compostable pots provided. If using the composable pots when the flowers get big enough you can plant them outside, the pot is compostable so there is no need to remove it when planting. 
3.    Water twice a week.